j and i finally bit the bullet and bought ourselves new bikes! now that we are living in a bike-friendly (well about as bike-friendly as it gets in metro atlanta) area, we wanted dependable bikes! we ended up buying hybrids (yay for comfort and performance). although atlanta weather has been very tempermental which has kept us from riding as much as we'd like, we can't wait to be able to ride around town! jason will actually be using his bike to commute to work which helps lower our carbon footprint!! and decatur has just completed the PATH trail near our house between 2 parks which is for runners, walkers, and bikes! it's beautiful (just see for yourself):
the only downside (there's always a rub) is our neighborhood is verrrry hilly. we took a ride for an hour on wednesday and the hills were almost the end of me. my thighs almost fell off. true story.
anyways, we got our bikes from the local
bicycle south
shop (they are great if you're in the market for a bike! very great prices and laid back and knowledgeable staff). we couldn't be happier!
j got a 2008 raleigh detour hybrid. only it's grey, not green. he looooves it. now we just need to add a rack and fenders for his commute.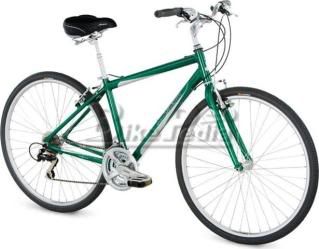 i got a giant brand hybrid that came with a rack, fender, compass (and bell!) already included. only it is blue, not black. good times!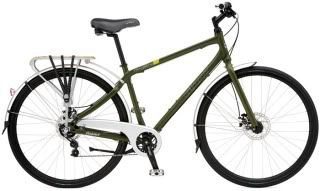 i will get you guys some pics of our actual bikes because they are way cuter. there's nothing like a bike ride to make you feel 10 years old again and unstoppable. i can't wait to ride our bikes towards little 5 points for a snowball (in trying to relive the new orleans trip)!
summer is here, my friends.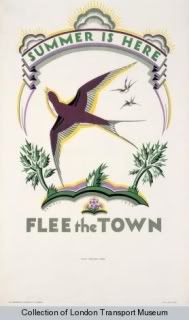 [image via
the london transport museum
]
p.s. the london transport museum has some
wonderful
posters/ prints. we are actually thinking of using one for our invitation. more on that to follow.