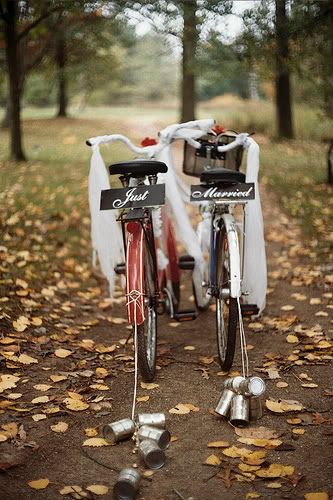 first off, i wanted to start today by saying thank you (x infinity) to any and all of you that stepped up last week to help show your love and support for jason and me! we are forever in awe and grateful. i also want to congratulate
sam and kaitlyn
on their upcoming free wedding!!! they are such an adorable couple (with a ridiculously cute little boy) and i hope that their wedding is all they could dream of and more!
j and i had a blast participating in the contest, but at the end of the day, we are super stoked to be able to plan our own wedding that is all about the things we love. and we will continue to do just that and share those plans with you guys! the save the dates will be going out this month and i can't wait to show everyone!
now that we're back in the mindset of that fall wedding (which i'll be honest, a fall wedding instead of a may wedding allows for me to get in back in shape before putting on a wedding dress so that's another plus!), i found a wonderful wedding to pull inspiration from!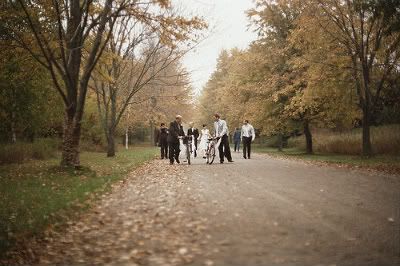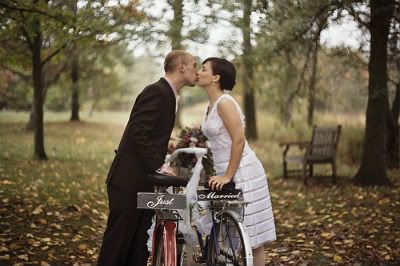 [all images via
fifth business's flickr
]
i love the leaves on the ground with the huge trees in the background! the bike signs are so perfect and i love the streamers and tin cans. these bikes can give tandem bikes a run for their money any day.
happy monday!
p.s. jason and i are fully out of the apartment (yay for not being responsible for 2 residences) and made the commute to work from our house for the first time this morning! weird. also, it's so easy to forget that unpacking takes even longer than packing. sighs. at least there are no time contraints!