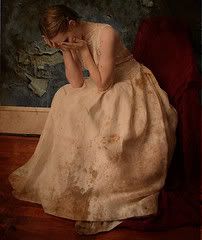 [image via
alyssa giannini's flickr
]
i had a nightmare last night and i'm still feeling very anxious about it.
it was our wedding day. everyone was there. but there was no food. cake. photographer. nothing. and randomly i was in a black dress. this is a sign that i have not been productive AT ALL with our wedding planning. as of last friday, we are exactly 6 months away from our wedding! save the dates haven't even been sent! gasp.
this weekend it's time to get serious.
i have been failing at finding a healthy balance.
how do you find time to balance work, relationships, sleep,
and
work?