woods and water are always a wonderful wedding combination! i love this wedding for it's amazing flower girls [can you ever go wrong with tutu's], the bride's adorable [short] wedding dress, and the awesome backdrop!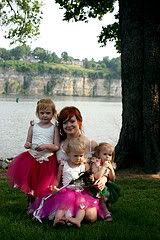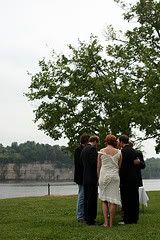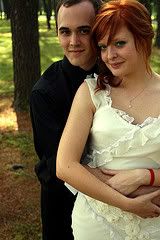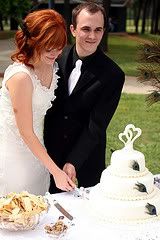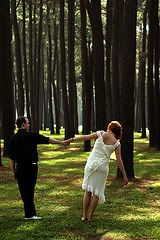 [all images via
maggiemac photo's flickr site
]
p.s. sorry for the small pictures!
so i have some amazing news! jason and i finished phase 1 of working on the house! the must-do repairs are completed, hardwood floors refinished, walls and trims painted, and everything has been cleaned! we finished late last night and it couldnt feel better! it is such a hugggggge relief that it still doesn't seem real! we start moving in on wednesday!!! you will have pictures very soon...i promise! i took a bunch last night and i can't wait to share!
anyways, today i am in orlando, fl for a convention for work. sighs. it is probably the worst time to be traveling but that's typically how it does, right? regardless, it'll be nice to relax a bit today and the weather being super sunny doesn't hurt!
so i have a confession - i have been keeping a secret in an attempt to not get my hopes up. i have some majjooooooorr news to share with everyone! it's VERY exciting and i can't wait to spill the beans! i hope you've all had the best weekend! stay posted...and check back very soon!