one of my absolute favorite blogger friends,
color me green
, has been so sweet to give me the kreativ blogger award! i don't necessarily feel like i deserve it these past few weeks considering everything else going on in this crazy thing they call life; however, i am eternally grateful for this awesome award.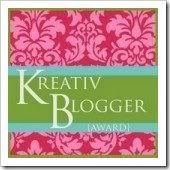 here are the award rules: list 7 things that you love, and then pass the award on to 7 bloggers that you love! be sure to tag them and let them know that they have won. you can copy the picture of the award and paste it on your sideboard letting the whole world know...you are kreativ!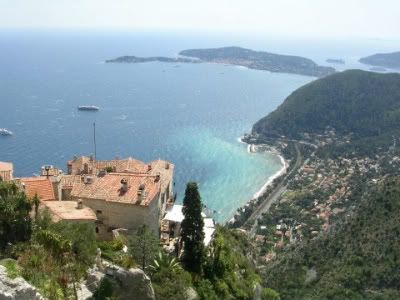 7 things that i currently love:
1. the satisfaction of finishing a project in our new home
2. morningstar buffalo "chicken" nuggets - since i'm not vegan, these are my sinister vegetarian favorites!
3. brunch
4. listening to bon iver
5. finding unexpected new places to hike and explore that are close by
6. spending time with my favorites: j, my family [includes soon-to-be in-laws], and beth!
7. crawling into bed with j after a looong work [office and home] day to watch lost on dvd!
i want to present this award to the following talented bloggers whose blogs i can't get enough of! they are super inspirational and a necessary daily read!
vintageglamblog
wemetinabar
eastsidebride
apracticalwedding
earthfriendlywedding
steadyhappy
heart of light