i know i've been complaining about all of the house work recently. maybe whining would be a better description, but either way i wanted to share some of the experiences with you!
we don't have any furniture moved in so it doesn't feel like home at all really - it's weird talking about "home" and that still being 2 different places. however, we did meet some of our neighbors yesterday which makes it feel more real! exciting!
we've painted 4 of the rooms so far [we have to paint every room, trim, closet, etc.] but i want to show you the paint colors we've picked and get your input! all paints are behr brand.
for the master bedroom, we chose mocha accent.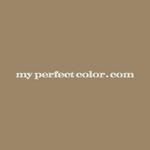 for the office, we went with ashwood but then due to the home depot drama, it's actually has a bit more grey in it than the ashwood below. for the art room, we went with sonata for a pop of color. for the kitchen, feather gold to go with our blue/ teal tiles. for the main hallway and dining room, the lovely mother nature. for the living room, we went just a tiny bit darker than the color that was already in the room but it needed to be touched up. let me introduce you to castle path. for the add on guest bath, we chose spring hill. for the guest bedroom, we went with garden wall. and last, but not least, we will have sandstone cove in the add on hallway. fingers crossed that it looks good once it's all painted! also, fingers crossed that eventually the paint fume smell goes away!
p.s. i just noticed that jason and i were obviously biased towards browns and beiges. we were aiming for earthy organic colors. hmm...go figure.
[paint samples from
http://www.myperfectcolor.com/
]