when we chose the farmhouse as our venue, the idea of having our pictures hang from a twine clothesline was a must! there is nothing sweeter than having your guests be able to see some of the pictures that capture the memories that lead up to the wedding day! below are some of my favorite renditions! the best parts about the clothesline trend is that it helps spark conversation amoung the guests, it is very cute, and best of all - it is very cheap and easy!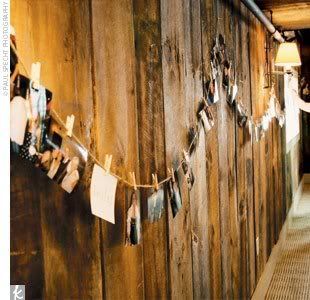 [image via
theknot.com
]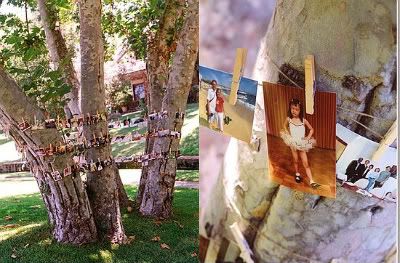 [image via
http://www.elizabethmessina.com/
]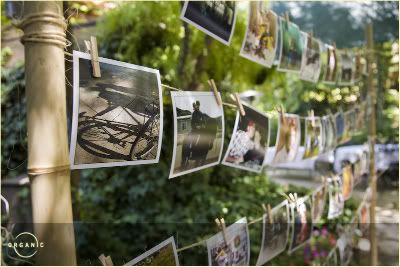 [if someone could please send me the link for this picture to give appropriate credit that would be amazing!]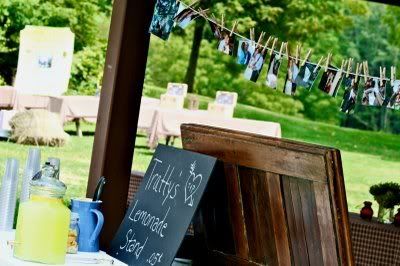 [image via
apracticalwedding.com
]
[image via coralee penner via
theknot.com
]
p.s. wouldn't it be so cute to have all of the pictures printed through poladroid.net to have them look like polaroids?
[image via
theknot.com
]