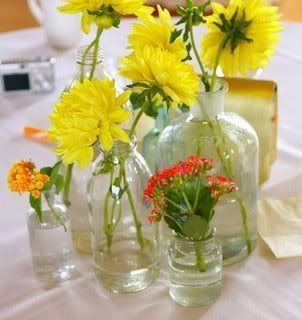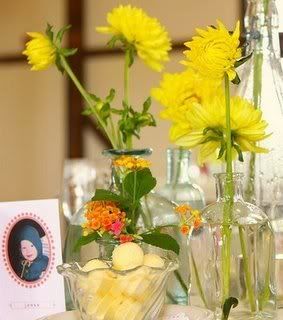 when i first started planning my wedding, i kept envisioning mason jars with wild flowers on every table. mason jars and farm weddings go hand-in-hand, right? my tastes have changed slightly, but only in the sense that now i want mason jars
and
various glass jars. i have started collecting a random assortment of glass bottles from thrift stores and flea markets despite j's dissatisfaction with having them all over the apartment. i keep assuring him that after the wedding, i will make sure to donate them or give them away to help him sleep better.
we haven't fully decided on the flowers, but i'm leaning towards ranunculus, dahlias, calla lillies, wax flowers, and craspedia. regardless of the flowers, we are looking for timeless simplicity with a personal touch.
speaking of personal touches, i am sure you have all seen jesse and deanna's fabulous diy wedding, but their wedding turned out so beautiful and they are the cutest couple! and the invitations, favors, and birds are awesome.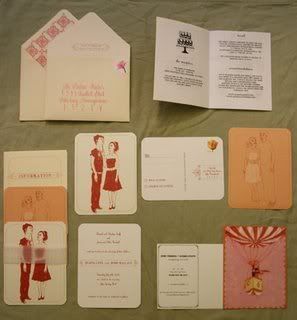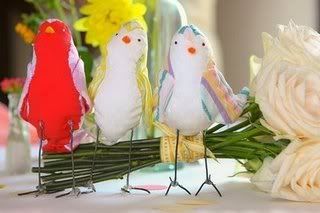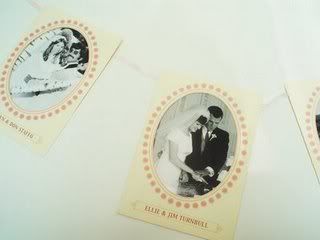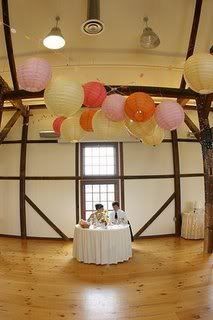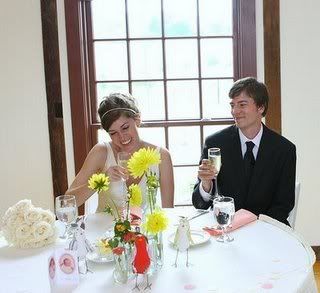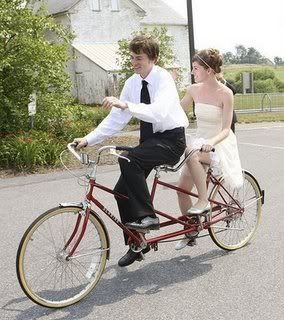 [all images via jessedeanna.blogspot.com]