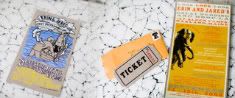 erin and jared's outdoor, circus-themed wedding looks like it was an event not to be missed! i know this wedding has been posted all over, but that doesn't take away the fact that it has a perfect feeling to it. the bride and groom look so happy. the guests look like are actually enjoying themselves. love is definitely in the air.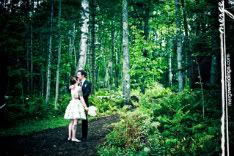 besides this wedding being freaking awesome - i love how erin embodies the new image of the diy bride. in the past [or to some people still] a bride in green with tattoos was major taboo and i'm glad that those ideas are a thing of the past. she just glows and the wedding is truly a celebration about her and jared. and while i'm talking about the bride's attire, i also need to note that the groom's suit is super sharp!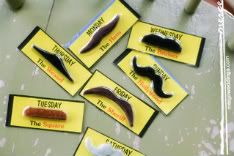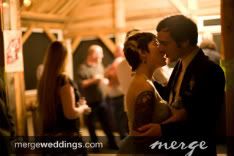 and of course, the best picture for last. so cute!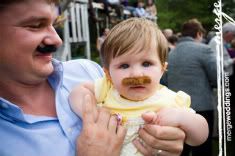 [all images via
rachel
aka merge wedding's flickr]