this new orleans wedding is absolutely stunning. i am
this
close to making our wedding a new orleans destination celebration...well not really, but this wedding makes it so tempting. hope you enjoy the fantastic eye candy as much as i did. i love the veil and bicycle ribbons! since we will be staying at the b&b after the wedding there will not be a formal exit; however, if we had an exit, hands down it would have to be a tandem bicycle!
have you seen a more beautiful bride? happiness just radiates from the bride and groom.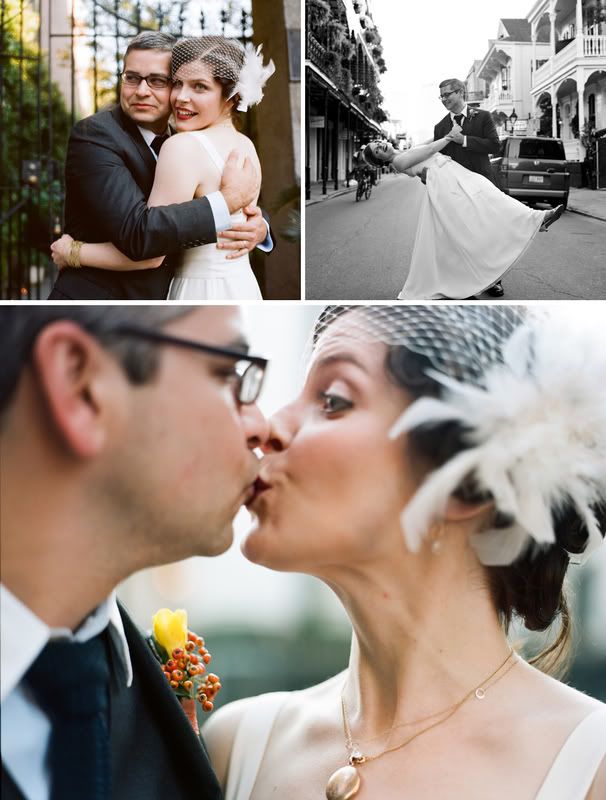 j has never been to new orleans and i know he'd absolutely love it. maybe we'll try to make it down there sometime this year, because after seeing this wedding i feel like a walk in the french quarter and a beignet at cafe du monde are in order!
[images by
http://www.abryanphoto.blogspot.com/
]