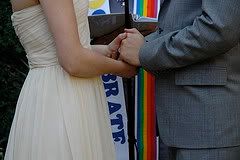 this wedding is making my day. the sweet dress and birdcage veil combo is wonderful. and the "just married" sidewalk chalk is so creative and so easy on the eyes [and wallet]. i also love their officiant's sash that reads "celebrate!"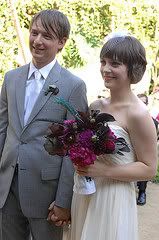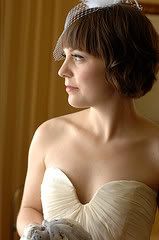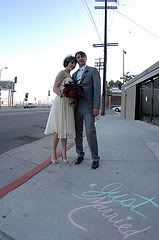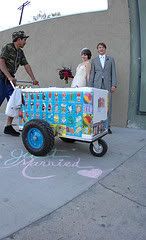 [all images via
kara anderson's flickr
]
on a side note, j and i are still celebrating our soon-to-be new house! we close in exactly 9 days! also our parents got to see the house tonight and it makes it seem that much more real! we have a lot of little things to upgrade and repair but we're super excited about the adventure! however, once this is done it means that i have to get serious about the wedding planning and diy stuff that has been looming over my head. one thing at a time...or so i keep telling myself. oh the joys of planning a wedding while still trying to lead a normal life.
time to catch up on past office episodes that i have missed with my j. so fun!