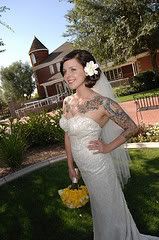 this bride is so beautiful! i am thinking about wearing my hair similar to this with a flower similar to this! go figure! one difference may be that i'll probably incorporate the flower into a birdcage veil [that i have yet to make]. so much to do!
anyways, back to this lovely lady's awesome wedding! make sure to check out the other images on danielle's flickr site. i love the yellow and grey color scheme and the vintage dress. everything about this wedding seems very unique but super classy.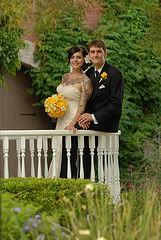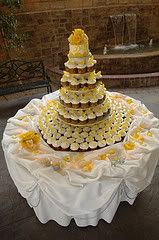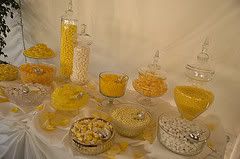 p.s. the highfive is priceless!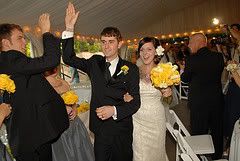 [image via
danielle hampton's flickr
]