boys should get to feel special on their wedding day too. i love all of the handmade items on etsy that can help to make the grooms stand out and feel unique [and awesome].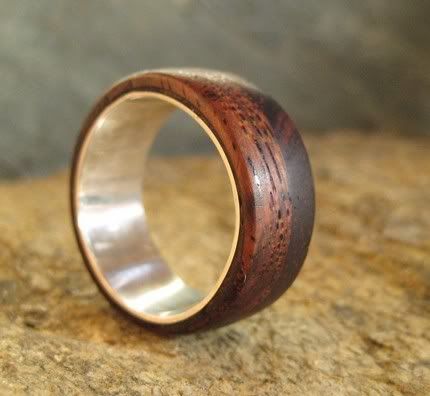 [ring via
naturalezanica's etsy shop
]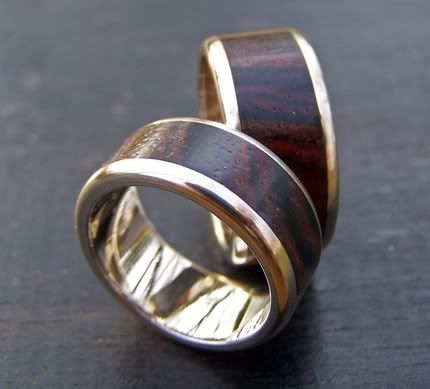 [ring via
robandlean's etsy shop
]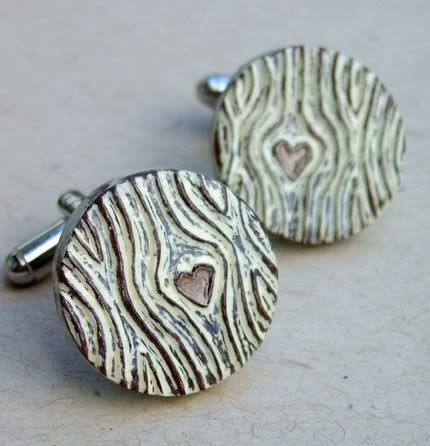 [cufflink via
blockpartypress's etsy page
]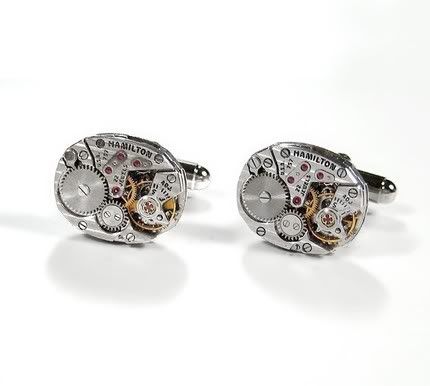 [cufflink via
edmdesign's etsy shop
]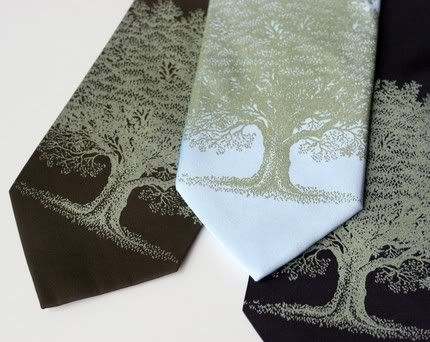 [tie via
toybreak's etsy shop
]
the wedding bands above are great since j's never been too keen on wearing a traditional ring. although my engagement ring is pretty traditional, i still think i'll get a wood ring to match jason's. however, please don't quote me on that just yet.
as for the tree tie, i think it'd be fun, especially if we actually decide to get married under the large oak tree at the farmhouse. for the cufflinks, i prefer the wood grain with the heart, but it may be a bit too girly for jason. either way, i just want him to feel good [and look good, which he always does].
are there any things that your boy will want to incorporate into his attire on your wedding day? or more generally, what is an accessory that your boy can't be without?