although i've always wanted an outdoor, night wedding with the string lights making the event glow, the thought of a sunday brunch wedding keeps looking better and better. for one, the vendor prices are more wallet-friendly and it just makes everything look more cheerful!
j and i aren't doing placecards or assigned seating, but if we were, this would be so cute for a sunday brunch wedding!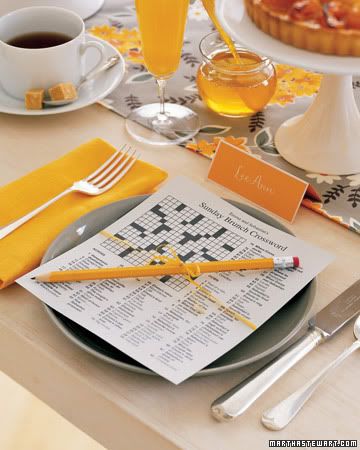 [image and idea from
marthastewartweddings.com
]
the below inspiration board from
snippetandink
is amazing! it is everything lovely and the outdoor picnic/ brunch setting is timeless. hmm...maybe it would be best to go this route...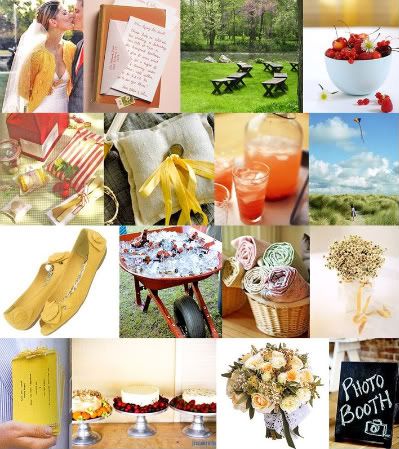 did you find any inspiration during your wedding planning process that made you reconsider some things you'd always thought would be in your wedding?
"good plans shape good decisions. that's why good planning helps to make elusive dreams come true" - anonymous