so as of yesterday at 3:00 pm EST, jason and i officially became homeowners!!! this is our new house!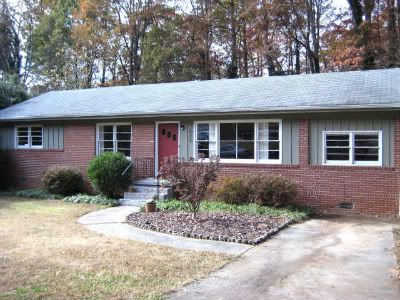 for this past week i have been so busy trying to make sure everything was in order to close on time for our house and i couldn't feel happier. j and i have worked so hard and now we will have a home to call our own. we can't wait to paint, garden, sew curtains, and just give our new house [gosh that feels so weird to say!] some personal touches. we know it's going to take some work, but we're ready! i will definitely share pictures of the rest of the house soon and keep you guys posted on the design and upgrades! if you have any advice or suggestions, please send them our way!
although we've got some work to do, i really need to kick it into wedding planning mode. i know i keep saying this, but i'm really trying to get myself motivated. jason and i worked on the design for the save-the-dates today and i can't wait to get them done so that i can share! i hope you guys will like it!
i think my biggest hiccup is the catering. we have the venue and if only the catering was decided on, i think i'd feel more at ease about the planning. the first catering proposal we got has EVERYTHING included but it also includes the hefty price tag (even considering the vegetarian menu). although i couldn't bear to pay the proposed amount, it sure would be easy to have the catering company handle all rentals and everything in between. i know i kept telling my dad that i could handle it all, but somedays i feel like having some intervention could really lessen the stress.
with a guestlist of 150, what would you suggest as the cheapest catering option? jason keeps suggesting that we ask family to help with cooking for the wedding, but i don't want to instill the stress or responsibility of feeding 150 people on our family.
hmm...maybe pizza could work? it looks awesome at the wedding below and the guests don't seem to have a problem with it! any thoughts?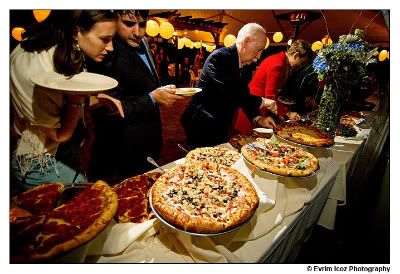 in the meantime, enjoy this amazing portland wedding!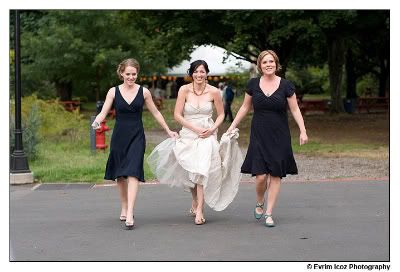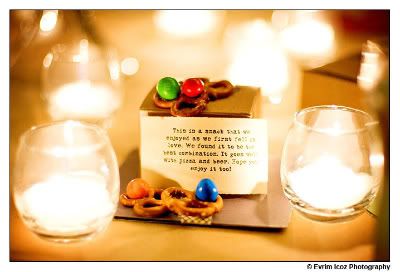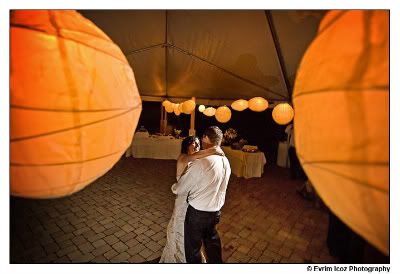 [all wedding images via
evrim gallery
]
"we shall not cease from exploration and the end of all our exploring will be to arrive where we started...and know the place for the first time" - t.s. eliot